Info-Santé 811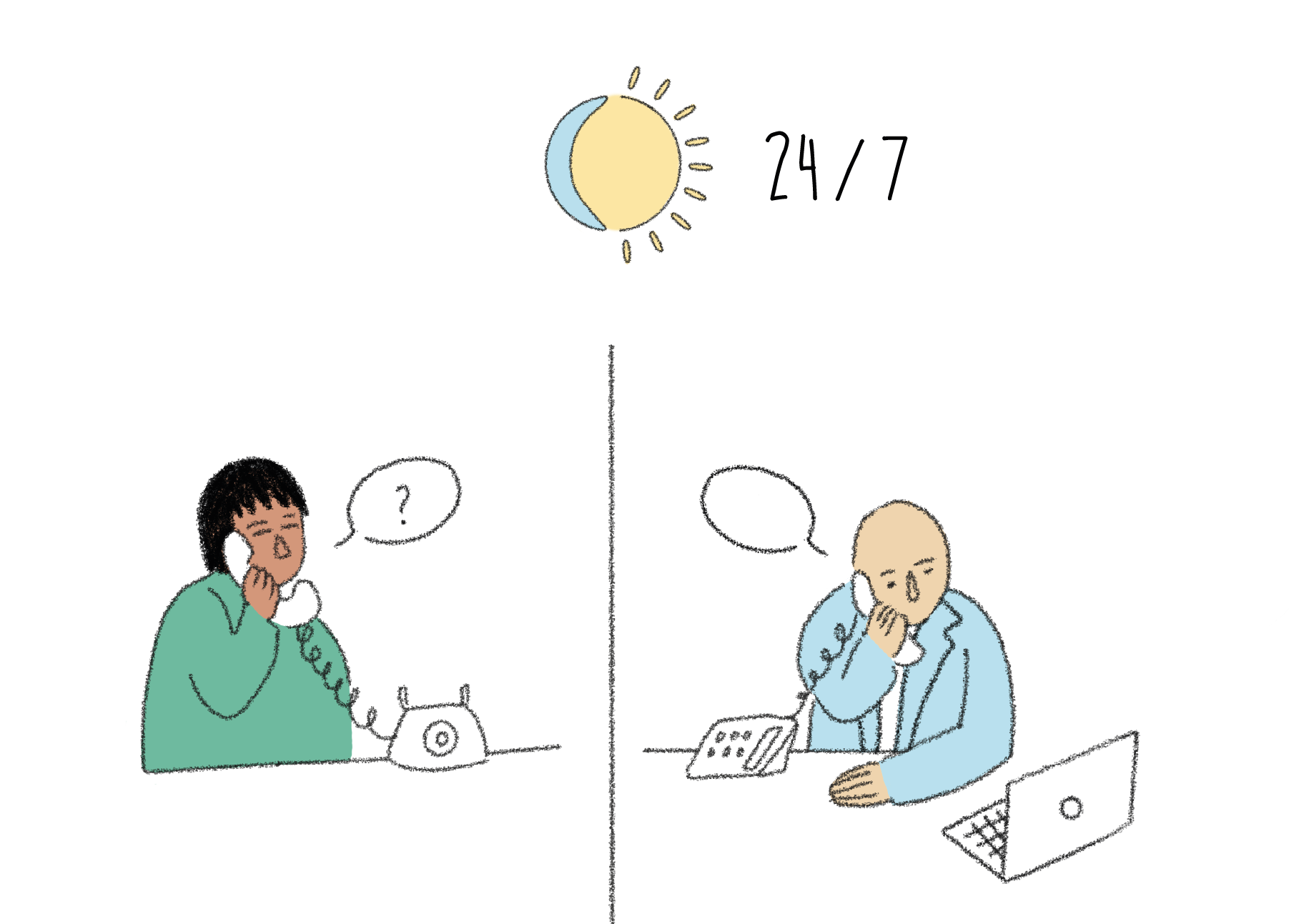 Info-Santé 811 is a service that allows Nunavimmiut to obtain general information, advice or guidance regarding non-urgent health issues from qualified nursing personnel, trained to adequality answer Nunavimmiut. This service is available 24 hours a day, 365 days a year, on a free and confidential basis. The service is offered in French and English.
This service is an additional way for Nunavimmiut to access health services. It allows Nunavimmiut with minor health issues to be treated rapidly and it will help prioritize urgent in-person cases at CLSC/Nursing Stations, thus optimizing the work of professionals in CLSC/Nursing Stations and improving healthcare in Nunavik.
Users can call for themselves or for a loved one.
What will happen when calling Info-Santé 811?
Once answered by nursing staff, a call to Info-Santé 811 takes an average of 12 to 16 minutes. It takes place in 3 or 4 steps.
The nurse will:
collect necessary information;
assess your need;
address to your need;
direct you to the most appropriate resource if necessary.
The nurse asks if you agree to provide certain information:
your first and last name;
your date of birth;
your postal code;
your telephone number.
For Kuujjuarapimmiut, please tell the nurse that you are in Kuujjuarapik to get the right information as the service is also available for Whapmagoostui residents.
When should I call Info-Santé 811?
811 allows people in the region to access free and confidential info offered by qualified nurses who will answer non-urgent questions regarding health. They will direct users to the most appropriate resource if necessary.
For emergency calls, users still need to call 9090.
Non urgent examples (call 811):
Having a gastro (diarrhea/vomiting) and wondering what to do to stay hydrated
Needing information about Tylenol or Advil dose for a child
Having flu-like symptoms and wanting to know if help should be sought
Having symptoms of COVID or general questions about COVID
Urgent examples (call 9090):
Difficulty breathing
Cardiorespiratory arrest
Child having fever while their general condition has deteriorated
Sharp pain in the abdomen
For more information:
For emergencies:
Akulivik 819-496-9090
Aupaluk 819-491-9090
Inukjuak 819-254-9090
Ivujivik 819-922-9090
Kangiqsualujjuaq 819-337-9090
Kangisuajuaq 819-338-9090
Kangirsuk 819-935-9090
Kuujjuaq 819-964-9090
Kuujjuaraapik 819-929-9090
Puvirnituq 819-988-9090
Quaqtaq 819-492-9090
Salluit 819-255-9090
Tasiujaq 819-633-9090
Umiujaq 819-331-9090